Our series continues with a Beta Bonfire dedicated to the process of helping ideas grow. Through grassroots community building, strategic partnerships and distributed networks creative entrepreneurs can amplify powerful ideas. At scale, an idea can become a movement and a product can be a tool for catalytic change. The formulas for growth does not have to include big investment dollars, but it almost always includes a creative and empathetic vision.
We hope you will join us on February 3rd as we welcome special guests to lead a conversation that explores how they were able to turn great ideas into transformative, global experiences by leveraging their own creativity.
ICYMI »
Beta Bonfire on Scale
---
Moderator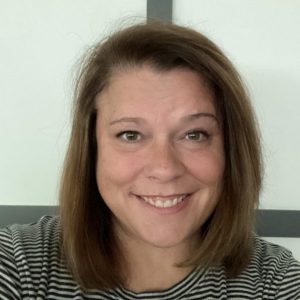 Susan Morris
Founder, SueMo Consulting
Susan Morris is the founder of SueMo Consulting, a personalized consulting firm building community connections for individuals, businesses, nonprofits, and entrepreneurs. Susan has experience in for-profit and nonprofit organizations, working in a variety of industries including education, technology, marketing, program development, networking, and volunteerism. An avid community advocate, she is mission-led and works actively to support efforts that serve a variety of community needs. Susan has a degree in Elementary Education from the University of West Florida.
---
Presenters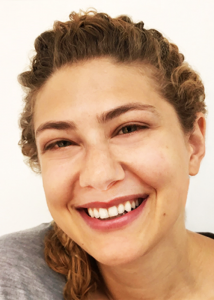 Amanda Schochet
Co-Founder, MICRO
Amanda Schochet is an award-winning science communicator who co-founded MICRO in 2016.
MICRO's mission is to provide equal access to fundamental knowledge by creating a fleet of six-foot-tall science museums that go to the places where people live their daily lives. From Rockefeller Center to public hospitals, MICRO's distributed museum has reached over 400,000 visitors across NYC, and recently began expanding to more states.
Before MICRO, Amanda was a computational ecologist, using machine learning techniques for public health with NASA and for policy decisions on manufacturing with USAID.
Amanda is pursuing a more equal future built on better information, and believes that we need to work together strategically to reach this reality. Amanda is also an advisor to the Queens, New York Borough President on sustainable planning and science communications.
You can hear more in her TED talk, on Science Friday, or during an impromptu ecology tour in your local park.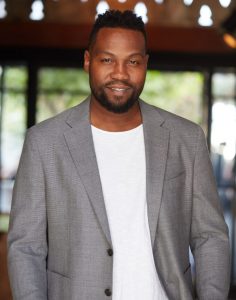 Sean Green
Founder, ARTERNAL
Born in Jamaica and raised in Toronto, Sean Green holds a BA in Computer Science from York University. Since graduating in 2011, Sean has been the consummate entrepreneur following his instincts, which eventually lead him to the business of art. Based in Los Angeles, Sean oversees all aspects of ARTERNAL's evolution, in partnership with his co-founders.
Founded in 2015, ARTERNAL, was the first technology company to focus exclusively on bringing Client Relationship Management (CRM) technology to the art world. Sean's goal was simple: to provide a unified resource that allows the art professional to focus on what they do best – sell art and deepen relationships with their clients. ARTERNAL is now an all-in-one platform providing Revenue & Relationship Management; Tracking client engagement streamlined with inventory management and financial tools to optimize workflow and drive sales.
Recent global events have forced dealers to revisit their model, focusing on digital platforms to sell art. As an entrepreneur in the Art + Technology industry, Sean is dedicated to providing leading software solutions to develop alongside the art market's demands.
---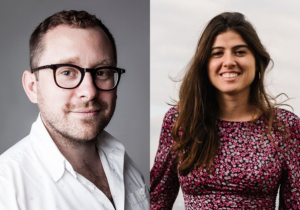 Winslow Porter & Milica Zec
Founders, New Reality Co
Co-founded by Milica Zec and Winslow Porter, New Reality Co. is a critically-acclaimed creative studio dedicated to synthesizing storytelling, art and technology into groundbreaking, emotional experiences. New Reality utilizes virtual, augmented and actual reality to tap into positive social change and explore the human experience, with a goal to invigorate viewers whether in a large-scale experiential installation or an intimate at-home viewing. As a highly collaborative company, New Reality partners with NGOs, foundations and other artists from all disciplines to help elevate their message.
From 2016-2018, New Reality sustained a membership at NEW INC, where they continue to mentor members since 2018. Milica and Winslow are also Robert Rauschenberg Fellows, alumni of the Sundance New Frontier Lab, and have been named Artists-in-Residence at R/GA, Technicolor Experience Center, Droga5, Paramount Pictures and A/D/O. Together they were named to Adweek's Top 100 Creatives as Digital Innovators in 2017. Milica and Winslow have spoken on numerous panels and given keynotes at leading institutions around the world, including at the UN, World Economic Forum, NYU, Columbia University, MIT, Emerson College, Carnegie Mellon, Johns Hopkins University, Cannes Film Festival, Microsoft HQ, NVIDIA, and multiple SIGGRAPHs.
At the 2016 Sundance New Frontier festival, New Reality premiered "Giant," a VR film portraying an American family in an active war zone. "Giant" is one of the first VR projects to combine volumetric live action video with game engine software. "Tree," an experiential piece in which the viewer takes on the body of a growing tree, premiered at 2017 Sundance New Frontier and continued its run at Tribeca Film Festival's Virtual Arcade, Phi Centre Montreal, World Economic Forum in Tianjin (2018) and Davos (2019 and 2020) where "Tree" was showcased to world leaders including Sheikh Hamdan, the Crown Prince of the UAE and Madame Christine Lagarde, the President of the European Central Bank; "Tree" was also written up in numerous articles globally, including a recommendation from the New York Times as a must-see experience at Sundance.
Since forming the studio, New Reality Company has received numerous awards, including two Telly Gold Awards, the Hot Docs DocX Audience Award, a Lumiere Award for Best VR Location Based Short and the Webby People's Voice Award for Best VR: Interactive, Game or Real-Time among many others.
---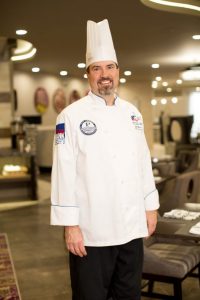 Chef Jeff Bacon
Executive Director, Founder and Managing Chef, Providence Kitchen
Jeff Bacon is a Certified Executive Chef and cook book author from Winston-Salem, NC. He is also a Certified Culinary Administrator, and member of the American Academy of Chefs. He has worked in the food service industry for 38 years.
In his current position at Second Harvest Food Bank of NWNC, Chef Jeff oversees the Providence family of programs. Since founding this effort in 2006, Bacon has fostered Providence into the tip of the spear in Second Harvest Food Bank's efforts to combat the root causes of poverty and hunger. Anchored by it's school, Providence Culinary Training, students work in the Providence Community Meals department to provide meals to hungry children, seniors and other individuals who struggle to provide nourishment for themselves and their families. After learning a wide array of culinary and life skills, these students go on to employment in the greater culinary community in the Triad of North Carolina (PCT boasts a 85% one year job retention rate). Select graduates can apply to enroll in the Hospitality Residency Program at one of Providence's social enterprise businesses: Providence Catering, Providence Grill or Providence at the Manor House (which houses a House Keeping Program).
Lasting 24 months, this residency allows graduates of Providence Culinary Training to earn above market rate wages while developing more advanced skills and receiving mentoring and access to wrap around services though Providence's department of Client Advocacy. 100% of those completing the Residency obtain wages above the NC self-sufficiency rate.
Providence is an American Culinary Federation Quality Program, and belongs to the training offerings of both Forsyth Technical Community College and Goodwill of NWNC. Providence was selected as the 2013 Sustainable not for Profit of the Year. Chef Jeff is a two time recipient of the American Culinary Federation Presidents Medallion (one of only 6 people since 1929 to receive this honor more than once) was given the UNC-G Public Service Award in 2018, was awarded Triad Local First's "Vibrancy Award" in 2015, and was selected for the Winston Salem Foundation Award in 2017, the highest award for non-profit service in the city.
Jeff believes in his totality that he is fulfilling Gods calling upon his life after a redemptive transformation of his own. He has assisted other programs in their efforts to start or grow from Colorado to Massachusetts to Florida. In his effort to globally assist others to lift individuals and their communities, he serves as a National Member Ambassador for Catalyst Kitchens and co chairs the National Job Training Cohort for Feeding America.