Creative entrepreneurs look at the world around them and see it as an editable landscape ripe for creative intervention. By applying an interdisciplinary skillset, creatives launch businesses that have the power to change mainstream narratives and perceptions. Through artistry and passion, they are able to bring fresh perspective and diverse engagement—essential ingredients of any thriving cultural or economic ecosystem. Watch our first Beta Bonfire – Rethinking Norms – on YouTube!
ICYMI »
Beta Bonfire on Rethinking Norms
---
Moderator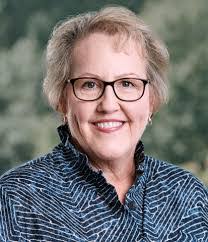 Margaret Collins
Founding Executive Director, Center for Creative Economy
Center for Creative Economy was launched from the work Margaret directed at the Piedmont Triad Partnership based in Greensboro. She led the creative economy initiative between 2007-2011. Prior to her move to North Carolina, she worked in New York City as an Artist Manager and Senior Booking Representative for ICM Artists. Her work entailed booking concert engagements for the ICMA roster throughout the Southeast, managing soloists and attractions. Other positions held in NYC include Shaw Concerts, Vice President, and Frank Salomon Associates, Artist Manager.
Collins has been named a Triad Power Player by the Triad Business Journal and serves on the Board of Directors of the Piedmont Triad Film Commission. Nationally, she is a co-founder of the Creative Economy Coalition. Originally from Shelby, NC, Collins attended Wake Forest University and UNC School of the Arts receiving a B. A. in music from WFU studying trombone and piano. In Washington DC, she received an M.A. from The American University in Performing Arts: Arts Management. Margaret enjoys playing in the Winston-Salem Community Band, practicing yoga, and hiking on scenic trails. Her husband Ray Collins is the founder of TrueVoice, a vocal presentation coaching business. They have a son, Michael, who is studying Radio and TV broadcasting. Connect with Margaret at margaret@ccetriad.com.
---
Presenters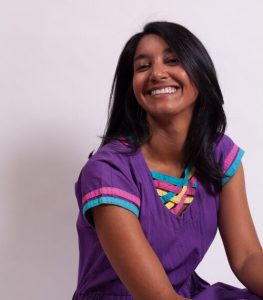 Krystal Persaud
Founder, Grouphug
Leading with creativity and design, Grouphug is on a mission to make renewable energy accessible for all. Grouphug is a sustainable technology company based in New York City. Founded in 2018 by industrial designer Krystal Persaud, Grouphug creates easy-to-install, stunning solar panels of any shape or size. Grouphug's "Solar Cat" is a giant 140-watt cat-shaped solar panel installed at the historic New York Hall of Science, and their flagship product, the Window Solar Charger, is a window-mounted solar panel for apartment dwellers to effortlessly charge their devices off-the-grid. Grouphug has been seen by millions on ABC's Shark Tank, and counts among its investors, Mark Cuban.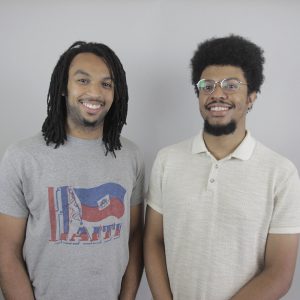 Glenn Cantave and Idris Brewster
Founders, Movers & Shakers
Movers & Shakers use AR as a tool for upending dominant narratives and reclaiming public space. Founded by Glenn Cantave and Idris Brewster, Movers & Shakers are creating a suite of augmented reality apps designed to reframe eurocentric norms in the classroom, cultural institutions and public spaces toward more equitable representation. Their goal is to put the technology of tomorrow into the hands of communities who typically get it last. To that end, they have hosted public teach-ins, pop-up galleries and demonstrations in schools intended for people of color to see themselves in their technology. As winners of Verizon's 5g EdTech Challenge, they are currently working on bringing their AR experience UNSUNG to 100 under-resourced schools by 2021.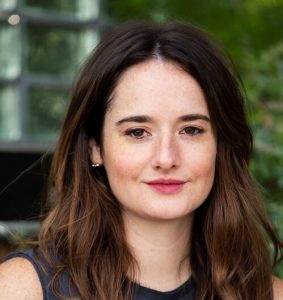 Mirelle Phillips
Founder & CEO, Studio Elsewhere
Studio Elsewhere is pioneering bio-experiential technology, AI-powered mixed-reality, to support neurorehabilitation, behavioral health, human performance, and end-of-life/palliative care. Founded by video game industry veteran, Mirelle Phillips, Studio Elsewhere is a mission-driven design and technology studio reimaging a more inclusive and co-creative experience of health, wellness and care. At the onset of COVID-19 in NYC, Studio Elsewhere collaborated with Mount Sinai's Department of Rehabilitation and Human Performance, as well as the Office of Well-Being and Resilience, to rapidly convert underutilized spaces in hospitals into their "Recharge Rooms" — immersive mixed-reality environments that include interactive music, scent, lighting, and sound designed to address trauma, anxiety, and stress. They are currently working with the Greater New York Hospital Association on bringing their relief environments to hospitals serving the most vulnerable communities across New York.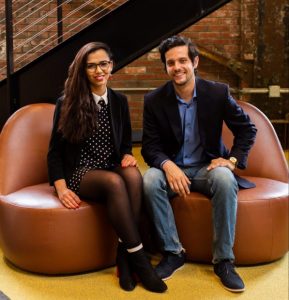 Kevin Clark and Imen Maaroufi Clark
Founders, Point Motion
There is a tremendous unmet demand for health and education services, particularly for children with special needs, due to a lack of specialists to conduct ongoing assessments in person. In turn, this has led to a need for remotely deployable, targeted curriculum, that leverages accessible technology to automate data collection. Point Motion's Cloud-based solution delivers Remote Patient Monitoring content for Health and Education specialists who are looking for ways to deliver their services without physically being present. Through ready-to-deploy programs created by therapists and educators, inclusively designed experiences use markerless motion capture technology to engage patients and/or students in music-based activities. Movements are transformed to sounds serving as auditory feedback reward, and delivering the collected information to clinicians allowing them to make the most informed decisions. Every program is fully customizable to fit each user's preference to help maximize compliance and outcomes. This Cloud-based solution adapts traditional pen & paper assessments to digital interactive experiences that can engage and enrich the lives of millions of people around the world through the innate connection we all have with music.